President Message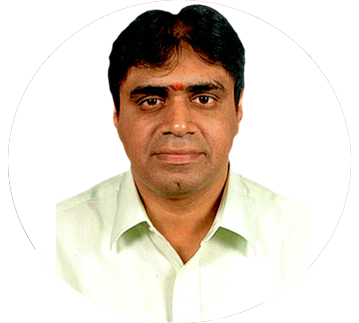 Raja M Shanmugham
The August month is most memorable one to our country as we lost two great, remarkable personalities in public life and they strived for the development of common public and industry in their own style. 
We were extremely shocked to know the demise of our former Chief Minister Dr. Kalaignar Karunanidhi, a leader for example, Towering personality, Colossus in Tamil Nadu as well as in All India political arena who always strived hard for the promotion of Tamil language and development of Tamil people till his last breath. It is a great loss to the global Tamil community. The schemes conceived by Kalaignar for uplifting of downtrodden people are prize worthy and was being followed by other states. Kalaignar was always having a keen interest in the development of Tirupur Knitwear sector as well as Tirupur city. The people of Tirupur are indebted to kalaignar for upgrading Tirupur municipality into a Corporation and also forming a new district by making Tirupur as its headquarters. We recall that because of Kalaignar personal intervention, the central government allocated Rs. 200 crore and allocation of Rs.120 cr through Tamil Nadu government to CETPs in Tirupur at a time when dyeing units were passing through an existing crisis. SIPCOT, Mudalipalayam was kalaignar brainchild for the development of industry in Tirupur. 
Another shock was passing away of a great visionary our former Prime Minister Shri. Atal Bihari Vajpayee who was instrumental for laying path breaking measures in the development of  infrastructure, foreign policy, industry development, new initiatives to implement tax reforms and upliftment of poor.
We are indebted to these stalwarts and always remember for their contribution to the industry in particular and society in general.
I am happy to note that as requested by our Association, the Hon'ble Chief Minister has announced about organizing the International Textile Fair, a first of its kind in Tamil Nadu, at CODISSIA Trade Fair Complex, Coimbatore this year mainly to encourage and also for the development of Textile Industry in  Tamilnadu and would support Rs. 2 Crore for this event. I wish to note Tamilnadu being a major player in entire value chains of Textile Industry and has exported about Rs. 45,000 Crores of Textiles and Clothing in 2017-18, this kind of international Textile Fair would largely help for the promotion of Textile Industry including exports. Subsequently, in the meeting held with the Hon'ble Minister for Handloom and Textiles Thiru.O.S.Manian on 2nd August 2018, myself along with General Secretary participated and it has been decided to organize the Fair on 27,28 and 29th January 2019 at CODDISIA Fair Complex, Coimbatore.
I had an opportunity to meet Shri. Dharmendra Pradhan, Hon'ble Union Minister of skill and development in Odisha on 30th August 2018 and the Hon'ble Minister was positive and has assured to support for all skill related initiatives.
On the same occasion, I also met our well wisher the Hon'ble Minister Shri. Giriraj Singh, Hon'ble Union Minister of MSME after unveiling NSCI centre in Bhubaneshwar, Odisha. The minister appreciated NIFT TEA skill Centre role in imparting training to youths and also to the youths from Odisha through the Centre. With the continuous support of central government, I hope the industry would get more skilled employees which would help to enhance productivity, achieve desired quality, reduction of waste and ultimately helpful to sustain and be competitive in the global market.
 I am glad to note that Tamil Nadu Government is organizing a second edition of Global Investors' Meet (GIM) in January 2019 in Chennai with an objective to show-case the potential of Tamil Nadu and to provide the focused platform for investment flows for setting up of new business / Industries. I hope as like first GIM, the second edition will also be successful and implementation of the proposals will drive the growth of economy and generation of employment in Tamil Nadu.