President Message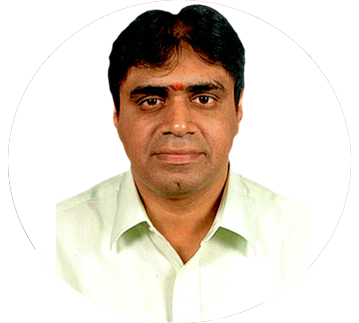 Raja M Shanmugham
TEA President
The total All India Readymade Garment exports recorded Rs. 1,07,680 Crore in 2017-18 against Rs. 1,16,510 Crore achieved in 2016 - 17, with a decline of 7.6%. While comparing the knitwear exports, it is observed that the export has declined by 5.4%, from Rs.55,150 Crore in 2016-17 to Rs. 52,170 Crore in 2017-18 and at the same time, knitwear exports from Tirupur alone has come down from Rs.26,000 Crore to Rs.24,000 Crore, a decline of 7.7%.
I wish to note that the most disturbing export trend after implementation ofGST has been continuing month on month since October 2017, on an average, it works out to 19% and to mitigate the crisis, we have been requesting the Government to enhance the lifeline support systems like Duty Drawback Rate, ROSL and Interest Equalization rate to 5%, 3.5% and 5% respectively. We have also requested to address some of the GSTrelated issues also since most of the small exporters have not till filed the refund applications and are facing working capital issues.
Regarding skill development, the Government has issued a Resolution for the new scheme "Scheme for Capacity Building in Textiles Sector", shall be known by the name "SAMARTH", signifYing the broad objective of the scheme to skill the youth for gainful and sustainable employment in the textile sector. The scheme would target to train 6.3 Lakh trainees is garment manufacturing, fashion design and 1.5 Lakh trainees in garment making over a period of3 years, (2017-20). We are confident that by imparting skill and selecting them in the units and improve to achieve better productivity and quality which are the major factors to sustain in the global market.