President Message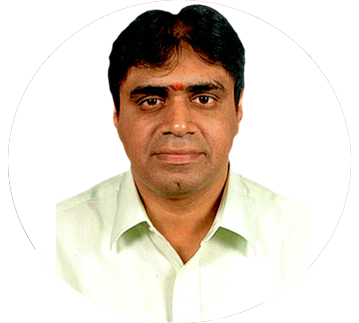 Raja M Shanmugham
TEA President
The GST council in its 26" meeting held on 10.03.2018 decided to extend the exemption ofIGST payment for imports of machinery under EPCG scheme and inputs, raw material under Advance Authorization Schemes up to 01.10.2018, further six months beyond 31.03.2018. I welcomed the decision and wish to note that the extension would be much helpful to the units in Tirupur which are planning to go for import of machinery, particularly to the MSME exporting units when they have been undergoing financial crisis due to blockage of Government receivables like ROSL and Duty Drawback including delay in getting GST Refund due to cumbersome procedures. However, unfortunately, the GST council has not considered our requisition for exemption from payment of IGST for import of accessories ( or else) to give exemption as like in Pre GST period, when the accessories are imported under export Performance Certificate (EPC), issued by AEPC. The exemption is very much needed as the exporting units have to pay the IGST in upfront and experiencing difficulties of cash blockage. We would take up the issue again and would request to address the same.
On the interest front, Reserve Bank ofIndia all of a sudden discontinued the issuance of Letter of Undertaking (LoU) and Letters of Comfort (LoC) for Trade Credits, popularly known as buyers credit in banks parlance, for imports into India by AD Category banks with immediate effect. An LoU is a guarantee given by one bank to another to repay a loan on behalf of a client and which allows the client to raise short term credit to mainly pay for an import. It is to be noted that the knee jerk reaction of RBI has created a tremors among the importers as the rate of interest would go up from 2% to 12% and due to the cascading effect, the project cost would automatically get increased significantly. We have already requested the Hon'ble Union Minister of Finance to advice to restore the benefit in the best interest of importers and also requested RBI to reintroduce LoUs with alternate safeguards for the benefit of exporters.
In the State front, I am glad to note that the Government of Tamil N adu has announced about releasing of the long awaited new Integrated Textile policy in the State Budget and I feel that early releasing of the policy with incentives at par with other states will boost investment in our state itself at a time when other states have been inviting Tirupur entrepreneurs to invest in their respective states.
It is more satisfying to mention here that further to our representation and taking note of the benefits of upskilling, the Department of Hand loom and Textiles, Government of Tamil Nadu has taken up initiatives to formulate right kind of procedures for upskilling of the existing garment workers, about two lakhs in Tirupur cluster, and is ready to extend the necessary support to make the programme more meaningful and successful.